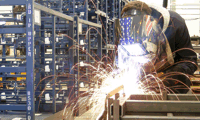 Join the family of Eisen customers today. You will have a vast product pallet to work with, that is supported by a strong engineering team and stellar customer service. Benefit from our expertise in production parts and industry specializations to realize your operational goals quickly, and reliably.
NAICS Codes:
541330 Engineering Services
Customers that trust our parts in their products.