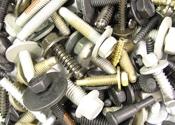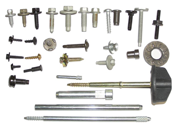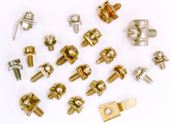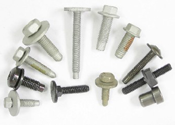 Main Equipment

CNC Turning Centers upto 3mm-300mm Diameter
High-speed cold forming headers 1/8"-3/8" wire
High-speed thread rollers and slitters
Stamping Presses 10-200 Ton
Special Purpose Assembly Machines
Furnaces (nitriding and neutral hardening)
Baking Ovens
Plating Plant (Zn, Ni, Tin)
BL Electrical manufactures fasteners for electric and electronic OEMs. BL has a mature cold heading production line with an integrated heat-treatment and plating plant to manufacture high quality precision fasteners. This division's in-house stamping and assembly capability is unique in the world.
BL Electrical Limited's fastener division has been operating since 1989, and is a major supplier of manufactured fasteners to multinational OEMs operating in India. Its products are used heavily by consumer electronics and control gear manufacturers. BL is the leading supplier of control gear metal components in India.
Manufacturing Processes

Cold Forming, Heading, Threading
CNC Machined Parts
Stamping
Heat Treatment
Plating
Sorting